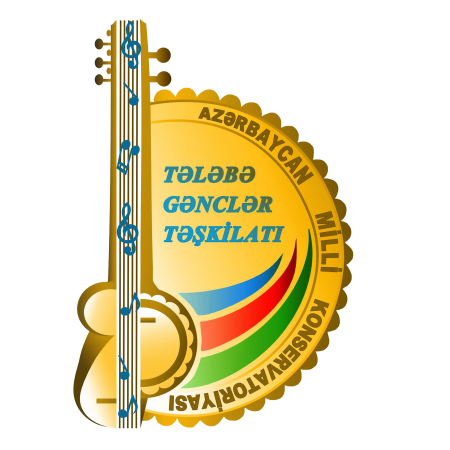 Chairman: Riad Cabrayilov
Deputy chairmen: Parvana Aliyeva, Farid Garagozov
Student and Youth Organization of Azerbaijan National Conservatory
According to the decree N 41 of the Head of the Executive Apparatus of the President of Azerbaijan Republic dated on February, 15, 2005, Youth and Students organizations have been set up in all high and secondary professional educational institutions in order to improve the work with the youth and students.
Youth and Student Organization gives to the students uniting around common interests and on voluntary base more active life style. The organization was founded in Azerbaijan National Conservatory in 2005. At present time the head of the organization is Riad Jabrayilov, the student of ANC.
The organization keeps on acting in accordance with the Constitution and laws of Azerbaijan Republic, decisions, orders and recommendations of the Ministry of Youth and Sport, Ministry of Education and the charter of the organization.
The organization has its emblem, official letter blank and other details. The main aim of the organization is to represent and protect the interests of the students and each student separately in conducted state youth policy, providing their active involvement in social, cultural and economic life of the republic.
The main obligations of the organization are the followings:
– Conduction of work in the direction of solution of social problems of students
– Conduction of work in the direction of education of students
– Organization of leisure time of students productively
– Ensuring rights of students
– Provision of development of talented and creative students in competitions, Olympiads, exhibitions held within the republic and out of it.
– Implementation of preventive measures against drug addiction, alcoholism, crime, immorality and other negative tendencies among students.
– Organization of competitions, seminars, festivals, forums, assemblies, exhibitions, actions, round tables, scientific conferences, training courses, mass propaganda companies, discussion clubs, symposiums, meetings with famous people with the students.